There is no doubt that workplace conflict and the breakdown of associated relationships can have a profound and costly impact upon the organisation – for those directly involved, their colleagues and counterparts indirectly involved, upon productivity levels, staff morale and health & wellbeing, not to mention the tangibles of related time and costs of managing conflict and workplace disputes.
Inevitably, relationships within the workplace are susceptible to their ups and downs, driven by constant pressure to perform, survive, thrive, compete, do more, with less, and quicker.
7

The number of days of management and HR time on average to manage a grievance case.
Mediation – a preferred solution
The informal and flexible nature of mediation, as an alternative form of dispute resolution, has made it an increasingly attractive proposition to organisations in recent years.
Being significantly quicker and cheaper than the more formal rigid grievance procedures, court proceedings and tribunals, it presents an opportunity for early intervention, resolution without lasting damage and the prospect of unearthing and eradicating underlying issues prior to escalation. 
Whilst some organisations employ or train their own teams of in- house mediators, others – usually smaller organisations such as SMEs or charities, or sole-traders – prefer to employ impartial specialists like Link Mediation Services to assist with the mediation process.
Mediation prevents the need for costly time-consuming and stressful tribunal or court proceedings.
How do we do it?
Every ounce of our team's individual and collective experience, acquired from working within both the private and public sectors, is applied to each referral we receive. Working alongside experts such as health and wellbeing professionals, our mediation programmes are tailored to the unique needs of individuals, groups and organisations. 
Overseen by HR specialist Tracey Adekoya (MCIPD), our programmes are underpinned by extensive research and facilitated in a style which maximises the likelihood of conflict resolution and dramatically enhances the opportunity for stimulating harmonious future working relationships. 
25+

The number of years experience that Tracey has in mediation & HR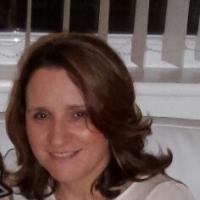 Contact Tracey
Whether you're an employee or an employer encountering difficulties within the workplace, we can help. For an initial, confidential and no obligation conversation with one of our team of skilled mediators, get in touch.
Or call the Liverpool office on:
0151 706 8154 or 07534 058777 (out of hours)